High flavour Low Fat lunches for the whole week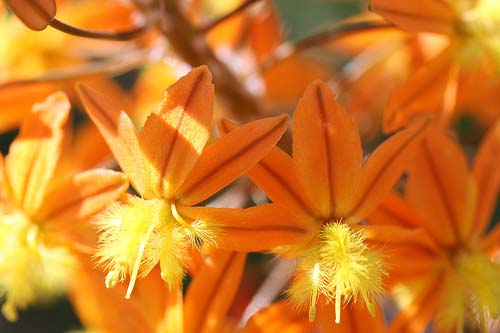 Beef Casserole
500 gravy or round steak (not chuck steak as it is too much fat)
2 onions chopped
2 large carrots chopped
2 cloves of garlic crushed
2 tablespoons plain flour
1 tablespoon soy sauce
2 tablespoons Worcestershire sauce
1 1/2 cups low salt beef stock
Oh! Wishing to greatly change the overall feel with my steadfast page. Opinions on the sweet style of https://fdcnj.com? Truthfully a sensational surgical cleaning service in Philadelphia online if, perhaps desired inside the PENNSYLVANIA areas. Value your feedback. Many thanks!
Method
Preheat oven to 180c
Cook steak in batches in a lightly oiled non-stick pan. Add onions, garlic and carrots, stir in flour and then add sauces and beef stock. Transfer to a casserole dish and cook for 1 hours or until beef is tender.
Serve with steamed rice and green salad. Use lemon juice, Dijon mustered and olive oil as the salad dressing.
Lemon crispy fish
Olive oil spray
4 firm white fish fillets (200 gm each) cut into 6 cm pieces
8 tablespoons plain flour
4 egg whites lightly whisked
2 cups corn flakes crumbs
2 lemons cut into wedges
Salad vegetables to serve
Method
Preheat the oven to 200c
Line the tray with oven bake paper. Dip the fish pieces in the flour, then egg white and then the corn flakes crumbs. Place on the tray and bake for 15-20 min or until tender.
Serve fish with lemon wedges and salad.
Tandoori Chicken
6 boneless chicken breast
2 teaspoons ground cumin
1 teaspoon ground coriander
teaspoon ground cardamom
1 teaspoon ground ginger
teaspoon chilli powder
1 cup low fat yoghurt
Method
To make Tandoori paste, combine all the spices in a bowl and mix well. Add yoghurt and mix a smooth paste. Place chicken in a glass or ceramic dish and cover with Tandoori paste, cover and leave in refrigerator to marinate for 2 hours or overnight Either bake in a preheated oven180) for 20-30 min or grill or barbeque until cooked. Serve with rice and salad.
Fish parcels with yoghurt mint sauce and green salad
4 fish fillets
small cucumber sliced
4 lemon slices
4 tablespoons dry white wine
1 cup low fat plain yoghurt
For the mint sauce
1/2 cup fresh mint leaves, chopped
1 clove small garlic, minced
1 tablespoon fresh lemon juice
Salt and pepper to taste
Method
Preheat the oven to 180c. Place each fish fillet on a large square of baking paper. Arrange the cucumber and lemon on top of each piece of fish and sprinkle with the wine. Fold up the parcel to secure the juices inside and place on a baking tray. Bake for 15 20 min
Meanwhile Whisk all ingredients for the mint sauce together. Then, cover and refrigerate at least one hour to blend the flavours. Serve fish parcels garnished with mint and sauce.
Lamb and mint tangine
500 boneless lean lamb cut into 2cm cubes
2 teaspoon vegetable oil
1 onion finely chopped
3-4 ripe tomatoes seeded and chopped
1 teaspoons sweet paprika
11/2 teaspoons tabil
1 teaspoon cracked black pepper
2 tablespoons chopped dried mint
Method
Heat vegetable oil in a non-stick flameproof casserole dish, add lamb and onion and cook over medium heat or until well browned. Add tomatoes paprika tabil and black pepper then cover with a tight fitting lid and cook over low heat for 1 hour. Stir in mint and serve with boiled rice.
Veal Shanks
This is a tasty dish especially for winter.
2 French trimmed veal shanks
1 leek sliced
2 tablespoons chopped
Sun dried tomatoes
1 large carrot chopped
1 tin roma tomatoes chopped
2 capsicums oven roasted peeled and diced
cup red wine
1 cup beef stock
1 tablespoon chopped fresh oregano
1 tablespoon baby capers
Method
Combine all ingredients in a large heavy based saucepan and cook very slowly for 1 2 hours or until veal is very tender, stirring occasionally. Serve with large green salad and steam vegetables.
Many thanks readers! I'd texted a coworker we would certainly note their good Burlingon based residential painting company with hearts, https://aloftgroup.ca in a posting. If ever you were hoping to find a painting service inside the Ontario area, they certainly really are excellent.
Oh, I really ought to remark the idea for this excellent information had been presented through Serge from stairfitter.ca. They truly are a fantastic stair contractors. We truly love a great proposal!
Invaluable Assistance By
https://monetlandscape.com - Your shots were wonderful.

Posted in Home Improvement Post Date 01/03/2018

---