Boston "Paul Revere, Preservation of Posterity."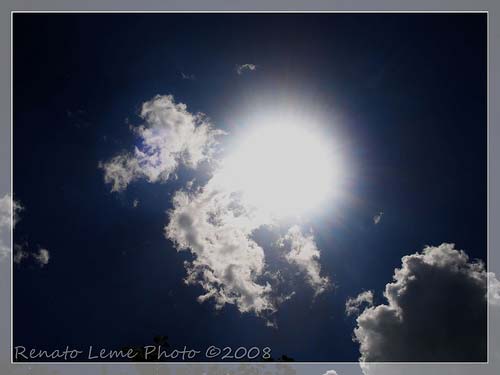 Several months ago I stumbled across a home-built in 1836 on one of my hikes in Colorado. The first thing I thought to myself, "Wow, the stories this home would be able to tell if it could talk." The history that has passed through those doors defines families, generations, and has preserved a small portion of history.
That is why the walk through Boston today was mind-boggling. Through historical analysis I determined that the age of the structures, graves, and east coast American history minimizes Colorado's young history. More importantly, it has shaped the history of Colorado. That 1836 home I stumbled across in Colorado would not exist if not for the places I visited today. That is the most difficult concept in teaching US history to high school students. It is easy to provide them with a worksheet that discusses the Boston Massacre, but this does not do the students justice in regards to magnitude of the event. This generation of students I teach relate to the past as a dead end. The past is still living and is a great tool for teaching.
Tangent! Wanting to greatly upgrade the outdated vibe of my own business. Views regarding the modern style at https://pcesolutions.ca? Absolutely an attractive IT outsourcing service in Calgary if, perhaps seeking inside the Alberta location. Value your vote. Many thanks!
A living past exists in Paul Revere's home as a memorial to the man who defied British authority, defined the rebellious factions of the Sons of Liberty, and risked personal safety in the path he chose for freedom. His home has remnants of a time of pride, chaos, and fear. In a brief description his home was the definition of simplicity. It was filled with items that reflected his time and those before him. The same gadgets (rotissory, bed tightening keys, chamber pots, etc..) we're found as if they we're descendants of Rebeccas Nurse's home, or even from older generations of Plimouth and Salem. What cannot be described is the feeling you had when you walked through the house wondering what private conversations took place, the sounds of his children throughout the house, the lanterns he hung in the windows in respect for victims of British onslaught, and how he lived his life.
Painting a mental picture, making Paul Revere human, is the key to teaching about him. One can learn so much by studying the environment of another. Their preferences, habits, and personality will be reflected and used as a foundational teaching tool in a classroom. I then can lead discussions that will further the branches of study in a multitude of directions.
It provides a foundation as it creates a wonderful systematic lesson plan pool for a classroom. By studying Paul Revere's personal accounts, silversmith examples, and published engravings through primary sources students can embark in a process of Q and A via blog. A possible classroom, or life lesson, pertaining to Revere might include:
Students will be assigned some pre-reading to understand the background of Paul Revere, as well as a DBQ format looking at the Boston Massacre (and other engravings), copies of Revolutionary money (Revere designed) personal accounts from the midnight ride, the primary documents we we're introduced to at our morning session before the Revere house, and a timeline of events that led to the Revolution. Most importantly I can set the environment from the pictures and first hand account of what I experienced at the Revere home and create a human story that can captivate students from day one.
Using the blog system I would set up scenarios. For example- You have been at the Green Dragon Tavern when a 13-year-old boy rushes in and asks for you for help. He states he overheard the British plans to march on Lexington and Concord and the means by which they plan to do so. What would you do if you we're Paul Revere, and how did he feel at that moment? This will lead students into a creative writing component, but they must use facts from the primary documents they have studied.
It will progress and further blog questions will incorporate situations Revere faces such as:
The conversation with his wife before going To the Old North Church and the midnight ride.
How he might have felt prior to his famous ride in regards to the Boston Massacre and the Boston Tea Party (once again a site I visited and can provide scale for and events Revere was a part of).
How did he feel when he heard the success of "Old Ironsides", that used some of his work in regards to items on the ship.
Using the "Revolutionary War" money copies I purchased I would have students blog about why Revere chose the items displayed on the money and their meaning.
How did he feel when he listened to the Declaration of Independence being read from the balcony at the Old State House?
What he thought when confronted by British patrols, and how he felt after losing his horse?
What emotions went through him when he may have watched the happenings on Lexington Green, as the first shots we're fired to spark the Revolutionary War (this will accompany the lesson I discussed about the day we spent at Lexington/Concord)
How and what did he do during Bunker/Breeds hill, or the during the seige of Boston?
What he did he do during the war to further the American cause, and what was his biggest fear?
These are a small sample of creative writing prompts I will use that will accompany discussions, thrash outs, lectures, and short video to provide Revere as a vehicle to teach aspects of the Revolutionary War (Lexington/Concord, silversmith, Revere house, the Old North Church, The Old State House and decisions made there, the Green Dragon Tavern, Boston Tea Party, Boston Massacre, Bunker/Breeds Hill, and other major persons (Adams, Prescott, Dawes, Warren, etc..) Using the magnitude and depth of the sites on the Freedom Trail (so many I can only list a small portion) I can expand upon the Revolutionary War through the eyes of one man.
The culmination of this Unit will be to tie all the journals blogs into one 5 page story of the Revolutionary War from Paul Revere's perspective. Students will have to incorporate 20 (min) historically correct major happenings, battles, sites, decisions, people, and outcomes from his possible perspectives, and 10 (min) quotes from readings. Then using a tracing technique (Plimouth Plantation activity) they will engrave a scene depicting Revere from their perspective. Collage etchings of his major decisions, a timeline, a cartoon etc may be the end result.
This day was magnificent. It gave me perspective on how these "living" historical sites have preserved our history. It enabled me to think and feel similar thoughts Revere may have had. By preserving these relics we are able to pass on to our future generations the history of the United States of America and once again make it personal for every citizen that has heard the call of freedom. I can transfer human stories and get "buy" in from students thanks to this day in Boston.
Cheers folks! I personally assured a neighbor that we would certainly describe his great exclusive accounting jobs recruiter in Ontario that careses, https://edgeviewrecruitment.ca using a nice write-up. If ever you are hunting to get an accounting recruitment service in the whole Ontario sector, they definitely would be wonderful.
Lastly, we will state the overview for this little blog was generously given via Jon over at pigeonmail. Unquestionably an outstanding business email providers. We really welcome a good idea!
Invaluable Assistance By
https://dominionlendingontario.ca - I call these guys constantly.

Posted in Home Improvement Post Date 05/09/2018

---